Responsable Technique de la plateforme de criblage KISSF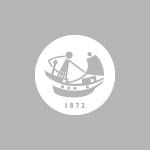 Ingénieur d'Etude en biologie santé et responsabilité technique de plateforme
J'ai commencé ma carrière comme technicien au CNRS en expérimentation animal dans le domaine des pathologies infectieuses. C'est en 2002 que j'ai été recruté pour travailler comme Technicien puis comme Ingénieur d'étude sur la plate-forme de génomique fonctionnelle de l'Institut Gustave Roussy. Après cette mission de 10 ans, j'ai rejoint la Station Biologique de Roscoff pour me consacrer au projet de recherche sur les phosphorylations des protéines et les Pathologies qui y sont associées. 
Très vite mon expérience de plateformes certifié  ISO9001 m'a permis de me consacrer à l'évolution de la plateforme de criblage moléculaire KISSf. Le mode de fonctionnement par processus m'a permis de dégager une stratégie d'amélioration continue.
Je me suis investi sur la jouvence de tout notre Parc d'équipements (robots de distribution, lecteurs de plaques, -80 de paillasse, Chaine FPLC, Thermophorèse) pour un budget global de 500 000 euros 
J'ai développé le process en méthode froide par bioluminescence pour éliminer progressivement la radioactivité et permettre une meilleure maitrise des coûts de production.
J'ai optimisé la chaine de production de cibles pour proposer plus de cibles en criblage primaire ou pour la sélectivité. En 2 ans nous avons doublé notre ciblothèque historique développée en vingt ans     
Soucieux de transmettre mon expérience, je m'implique dans l'encadrement de stagiaire notamment par la voie de l'apprentissage. J'encadre actuellement un apprenti qui est chargé de développer les méthodes en thermophorèse. 
Aujourd'hui je suis le responsable technique de la plateforme. J'encadre et je coordonne les activités de criblage. Nous collaborons avec une vingtaine de collaborateurs chimistes académiques et privés.      
Parallèlement à cette activité de plateforme, j'ai rejoint l'équipe TCCD pour m'investir sur le projet CDK10/CycM coordonné par le Dr Pierre Colas. Les mutations du gène de la kinase ou de son partenaire cycline peuvent conduire à de graves malformations et retards mentaux. Nos travaux visent à caractériser ce complexe et à comprendre fondamentalement les mécanismes d'actions.
 
Publications
41 publications scientifiques dont deux en tant que 1er auteur sur le projet CDK10/CycM
Robert T, Dock-Bregeon AC, Colas P. Functional characterization of CDK10 and Cyclin M truncated variants causing severe developmental disorders Human Mutation : Manuscript submitted - humu-2021-0054
Robert T, Johnson JL, Guichaoua R, Yaron TM, Bach S, Cantley LC, Colas P. Development of a CDK10/CycM in vitro Kinase Screening Assay and Identification of First Small-Molecule Inhibitors. Front. Chem., 27 February 2020 | https://doi.org/10.3389/fchem.2020.00147.
Les autres sont téléchargeables:

Download thomas_robert_cv2_20220112.pdf (188.25 Ko)
MEDIATION SCIENTIFIQUE/COMMUNICATION
2021
Journée Break4tech/ Rencontre immersion "thème "Mer & Santé" à Roscoff"
Découverte et profilage d'inhibiteutrs de protéines kinasesà visée thérapeutique par Thomas ROBERT.
2020
Gentobio.
Mesure d'interaction entre ligands et cibles kinases par thermophorèse (MST, Microscale Thermophoresis) par Thomas ROBERT et Dorian LEFEBVRE, plate-forme KISSf.
2017
Gene2bio
Standardisation de la production et de la purification de protéines recombinantes : une étape importante en criblage in vitro par Thomas ROBERT et Mohamed SOUAB, Plate-forme KISSf.