Associate professor, Sorbonne University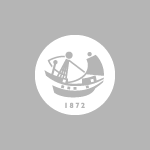 Ma vie professionnelle depuis 1989 a été consacrée à l'étude des algues, et essentiellement des macroalgues marines. Mon parcours a intégré la physiologie, l'écophysiologie, la génomique fonctionnelle et la génomique des algues rouges, vertes et brunes comme modèles biologiques. Le sujet principal de mon travail a été la physiologie du stress, plus particulièrement le rôle de l'oxygène réactif au cours du stress, l'expression des gènes au cours de différents stress et l'interaction entre le stress et la photosynthèse. Actuellement je m'intéresse aussi aux gènes et aux génomes des macroalgues, plus spécifiquement celui des algues rouges Chondrus crispus et Porphyra umbilicalis, ainsi qu'à celui de l'algue brune Ectocarpus siliculosus.
Je suis maître de conférences associé à l'UPMC depuis avril 2007 et dans le cadre de cette fonction j'ai la responsabilité de plusieurs unités d'éducation (UE). Depuis 2009 j'ai la coresponsabilité du montage de certaines UE au sein de la nouvelle licence bidisciplinaire Biologie - Mathématiques (UPMC) à Roscoff : Biologie cellulaire, Diversité du vivant et Biologie intégrée des organismes pluricellulaires, pour lesquelles je développe des cours, des travaux pratiques et des travaux dirigés. J'interviens aussi dans des UE de du master Biologie intégrative et physiologie (BIP) : Biology and biotechnology of marine algae (comme coordinateur) et Genomics of marine organisms. Une partie de mon activité d'enseignement est aussi dédiée à des cours internationaux au niveau 3ème cycle, comme MEEG.
J'apprécie l'enseignement et le considère comme une part très importante de ma vie professionnelle. Je suis  également convaincu que l'enseignement élargit mes horizons et que l'interaction avec les étudiants fait de moi un meilleur scientifique. 
Publications
Rousvoal S, Bouyer B, López-Cristoffanini C, Boyen C & Collén J (2016) Mutants swarms of a totivirus-like entity are present in the red macroalga Chondrus crispus and have been partially transferred to the nuclear genome. Journal of Phycology 52: 493-504
Olsen JL, …, Collén J, et al (2016) The genome of the seagrass Zostera marina reveals angiosperm adaptation to the sea. Nature 530: 331-335
Collén J (2015) Win some, lose some: genome evolution in red algae. Journal of Phycology 51: 621-623.
Collén J, Cornish ML, Craigie J, Ficko-Blean E, Hervé C, Krueger-Hadfield SA, Leblanc C, Michel G, Potin P, Tonon T & Boyen C (2014) Chondrus crispus – a present and historical model organism for red seaweeds. Advances in Botanical Research 71: 53-90
Collén J (2014) Antioxidant metabolism. Invited essay in: Seaweed Ecology and Physiology 2nd edition. Hurd, Harrison, Bischof & Lobban. Cambridge University Press, Cambridge, UK.
Kowalczyk N, Rappaport F, Boyen C, Wollman F-A, Collén J & Joliot P (2013) Photosynthesis in Chondrus crispus: the contribution of energy spill-over in the regulation of excitonic flux. Biochim Biophys Acta- Bioenergetics 1827: 834-842
Collén J, et al (2013) Genome structure and metabolic features in the red seaweed Chondrus crispus shed light on evolution of the Archaeplastida. Proceedings of the National Academy of Sciences 110: 5247-5252
Nyvall Collén P, Collén J, da Silva Reis M, Pedersén M, Setubal J, Varani AM, Colepicolo P & de Oliveira MC (2011) Analysis of expressed sequence tags from the agarophyte Gracilaria tenuistipitata (Rhodophyta). Journal of Applied Phycology 24: 641-647
Krueger-Hadfield SA, Collén J, Daguin-Thiébaut C & Valero M (2011) Genetic population structure and mating systems in Chondrus crispus (Rhodophyta). Journal of Phycology 47: 440-450
Cock JM, …, Collén J, et al (2010)The Ectocarpus genome and the independent evolution of multicellularity in the brown algae. Nature 465: 617-621.
Google scholar
https://scholar.google.fr/citations?user=-GROCzQAAAAJ&hl=en