Scientific coordinator GENIALG and IDEALG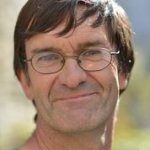 Philippe Potin is Senior Scientist at CNRS in France. He holds a PhD in Marine Biology with specialty in the biochemistry of degrading enzymes of seaweed cell wall polysaccharides and biological properties of added-value derived oligosaccharides. For over 15 years Philippe has led the team "Oligosaccharide signaling and defense mechanisms" at the well-known Station Biologique de Roscoff. He has over 90 peer reviewed articles and 8 patents including on the biological properties of algal oligosaccharides and novel enzymes from brown algae and marine bacteria. He is currently the scientific coordinator of IDEALG, a 10-year French integrative research project and of the EU H2020 SC2 Blue Growth Innovation Action GENIALG.
The EU H2020 BG-01 project GENIALG aims to exploit the genetic diversity of macroalgae to feed two innovative biorefinery platforms during 4 years (2017-2020). GENIALG will approach all legal, financial, environmental, socio-economic and technical aspects to facilitate the development of this sector, from seaweed farming to the production of molecules of interest to industry. By combining a trans sector partnership with an integrated and sustainable approach, GENIALG intends to meet the market needs in the fields of health, nutrition, cosmetics and agriculture. New technologies, methods and tools (genomics and post-genomics) will be proposed upstream of the chain for harvesting, rearing, cultivation and storage and downstream for pre-processing, fractionation, extraction and purification of biomolecules.
Publications
Meslet-Cladière, L., Delage, L., Leroux, C., Goulitquer, S., Leblanc, C., Creis, E., Ar Gall, E., Stiger-Pouvreau, V., Czjzek, M., Potin, P.* 2013. Analysis of a Type III Polyketide Synthase Function and Structure in the Brown Alga Ectocarpus siliculosus Reveals a Previously Unknown Biochemical Pathway in Phlorotannin Monomer Biosynthesis. The Plant Cell, 25: 3089-3103 Selected for an « In Brief » highlight by Dr Greg Bertoni, August 2013.
Ritter A, Dittami SM, Goulitquer S, Correa JA, Boyen C, Potin P, Tonon T. 2014. Transcriptomic and metabolomic analysis of copper stress acclimation in Ectocarpus siliculosus highlights signaling and tolerance mechanisms in brown algae. BMC Plant Biol. 14:116. doi: 10.1186/1471-2229-14-116. 
Thomas F, Cosse A, Le Panse S, Kloareg B, Potin P, Leblanc C. 2014. Kelps feature systemic defense responses: insights into the evolution of innate immunity in multicellular eukaryotes. New Phytol. 220: 567-576.
Tapia JE, González B, Goulitquer S, Potin P, Correa JA. 2016. Microbiota Influences Morphology and Reproduction of the Brown Alga Ectocarpus sp. Front Microbiol. 27:197.
Ritter A, Cabioch L, Brillet-Guéguen L, Corre E, Cosse A, Dartevelle L, Duruflé H, Fasshauer C, Goulitquer S, Thomas F, Correa JA, Potin P, Faugeron S, Leblanc C. 2017. Herbivore-induced chemical and molecular responses of the kelps Laminaria digitata and Lessonia spicata. PLoS One ;12(3):e0173315.