Associate professor, Sorbonne University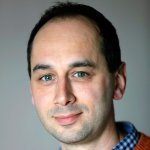 My research topics deal with adaptive physiology of marine photosynthetic organisms
research interests
My research aims at characterizing the physiological mechanisms set up during the Evolution, allowing photosynthetic organisms to be competitive in an ecological niche and to colonize news ones. To do so, I notably use comparative physiology approaches with laboratory phytoplankton strains.
Teaching
Half of my work time is devoted to teaching activities, at all academic levels from first year undergraduates to PhD students.
I teach ecology, physiology and evolution of photosynthetic organisms, from microbes to vascular plants.
I am involved in about twelve courses of different degrees of Sorbonne University and responsible for two courses for undergraduates and one for Master students.
Undergraduates: Botany of terrestrial environments, plant ecology and physiology, lipid biochemistry.
Master students: Phycology, physiology of marine photosynthetic organisms, integrative biology of phytoplankton.
Other tasks
Associate editor of the journal "Cahiers de Biologie Marine" (CBM, Station Biologique de Roscoff).
Member of the laboratory council of the Research Unit 7144 SU-CNRS "Adaptation et Diversité en Milieu Marin".
EDUCation
2015  « Habilitation à Diriger des Recherches » (HDR).
2008  Associate professor at Université Pierre et Marie Curie (Paris VI), section 66 « Physiology ».
2005-07  Post-doctoral fellowship at Mt Allison University (Canada).
2002-05  PhD in Marine Biology at University Pierre et Marie Curie (Paris VI).
2001  Master Science «Biological Oceanology and Marine Environnement, at University Pierre et Marie Curie de Paris (Paris VI).
Publications
Download my publication list!