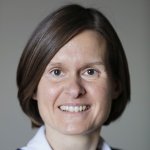 position description
Development and implementation of new molecular biology techniques for the preparation, characterization and study of samples from marine invertebrates (molluscs, crustaceans, polychaetes) to understand the mechanisms of evolution and adaptation of these organisms from highly diversified environments (coastal areas, polar regions and hydrothermal sources):
- DNA/RNA extraction
- preparation of ddRAD genomic banks for next generation sequencing
- Quantitative PCR

Laboratory management: order of consumables and products necessary for the proper functioning of the team laboratories.

Technical coaching and student training.

First Aid Lifeguard

Member of the "Protocols" working group.
background
2016 –
UMR7144 Adaptation and Diversity in the Marine Environment at the Roscoff  Marine Station, CNRS – Sorbonne Université
2001 - 2016  UMR 7372 The Chizé Centre for Biological studies, CNRS-University of La Rochelle, VILLIERS EN BOIS (79).
CNRS Biologist Technician :
- Molecular sexing on a wide variety of wild bird species (50 species) and tissues (blood, feathers, eggshells).
- Study of the impact of the environment on the ageing of individuals by measuring the shortening of telomeres (DNA structures at the end of the chromosomes).
- Population genetics and micro-satellite markers analysis to characterize gene flows.
- Radio Immunological assays (RIA) of thyroid and steroid hormones in various biological media, including plasma, egg yolk, and even feces of many bird species, mammals and snakes.
2000 - 2001 Laboratories of Annelids Endocrinology and Developmental Biology. University Lille1 Villeneuve d'Ascq (59).
Biologist Technician– Molecular Biology
1999 - 2000  University Lille 2 LILLE (59)
DU Medicament Science and Biological Science, specialty Molecular Biology
Inserm U459 Lille (59) – work experience 9 months :
Characterization of protein-protein interactions by affinity chromatography. Application to the study of the recruitment of co-activators by the RARα retinoic acid receptor.
1997 - 1999  IUT QUIMPER (29)
DUT Génie Biologique ABB.
Hormonology Laboratory CHRU Rennes – work experience 3 months :
Comparative study of the determination of testosterone in men by radio immunological technique and chemiluminescence technique.
Publications
Delord K., Barbraud C., Pinaud D., Ruault S., Patrick S.C., Weimerskirch H. Individual consistency in the non-breeding behavior of a long-distance migrant seabird, the Grey Petrel. Procellaria cinerea. Marine Ornithology. 2019, 47, 93-103
Dupont S., Barbraud C., Chastel O., Delord K., Ruault S., Weimerskirch H., Angelier F. Young parents produce offspring with short telomeres: A study in a long-lived bird, the Black-browed albatross (Thalassarche melanophrys). Plos One. 2018. 13(3)
Dupoué A., Rutschmann A., Le Galliard J-F., Clobert J., Angelier F., Marciau C., Ruault S., Miles D., Meylan S. Shorter telomeres precede population extinction in wild lizards. Scientific Reports, Nature Publishing Group. 2017, 7, 16976
Biard C., Brischoux F., Meillere A., Michaud B., Niviere M., Ruault S., Vaugoyeau M., Angelier F. Growing in cities: an urban penalty for wild birds? a study of phenotypic differences between urban and rural great tit chicks (Parus major). Frontiers in Ecology and Evolution. 2017, 5, 79
Iglesias A., Gangloff B., Ruault S., Ribout C., Priddel D., Carlile N., Friesen V. L., Cibois A., Bretagnolle V. Population expansion, current and past gene flow in Gould's Petrel: implications for conservation. Conservation Genetics. 2017, 18, 105-115
Blévin P., Angelier F., Tartu S., Ruault S., Bustamante P., Herzke D., Moe B., Bech C., Gabrielsen G. W., Bustnes Jan O., Chastel O. Exposure to oxychlordane is associated with shorter telomeres in arctic breeding kittiwakes. Science of The Total Environment. 2016, 563–564, 125-130
Marrec R., Ruault S., Ribout C., Plantegenest M., Gauffre B. Isolation and characterization of eleven polymorphic microsatellite markers from the beneficial carabid beetle Poecilus cupreus (Coleoptera: Carabidae), and genetic structure among three Western France populations. European Journal of Entomology. 2014, 111, (5)