Assistant(e) ingénieur(e)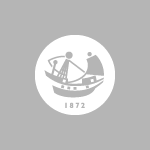 Janvier 2018 à Maintenant: Ingénieure d'études (UMI 3614 EBEA, Station Biologique de Roscoff).
-Expérimentation et culture d'algues dans le cadre du projet GENIALG.
Avril 2016 à Avril 2017: Assistante ingénieur (USR 3579 LBBM, Observatoire Océanologique de Banyuls/Mer).
-Impact de contaminants émergents dans l'environnement marin.
Janvier 2013 à Décembre 2015: Assistante de recherche (Centre de Conservation Marine de Las Cruces, Université Pontificale Catholique du Chili)
-Développement de marqueurs microsatellites et traitement d'échantillons d'ADN génomique et plasmidique pour la plateforme de séquençage
-Étude de la diversité génétique de l'algue brune Lessonia spicata
-Phylogéographie des macroalgues Lessonia et Desmarestia de la zone sub-antarctique
Publications
Barahona M, Broitman BR, Faugeron S, Jaugeon L, Ospina-Alvarez A, Véliz D, Navarrete SA (2019) Environmental and demographical factors influence the spatial genetic structure of an intertidal barnacle in central-northern Chile. MEPS.