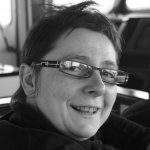 Assistante ingénieure en charge des suivis benthiques.
FR2424 - Service Mer et Observation
Missions
Mettre en œuvre le suivi à long terme des peuplements macro-benthiques en deux sites de la Baie de Morlaix (Pierre Noire et Rivière de Morlaix) et un site au large de l'Ile de Batz: organisation et participation aux campagnes d'échantillonnage en mer (5 fois par an), dépouillement des échantillons (tri et détermination taxonomique des groupes majeurs), mise en forme des données et bancarisation.
­Assurer la gestion des inventaires de la flore et de la faune marine de Roscoff : informatisation des données et actualisation des inventaires en relation étroite avec les spécialistes des différents groupes taxonomiques et le service informatique et génomique (FR 2424).
­ Participer à la valorisation des séries benthiques et des inventaires : site internet, intégration dans des programmes nationaux ou européens, …
­ Participer aux autres campagnes d'échantillonnage du benthos entrant dans le cadre des missions de l'Observatoire (e.g. inventaires complémentaires, nouvelles séries temporelles, cartographie, …).
­ Représenter de la Station au sein du groupe d'expert taxonomistes du réseau des stations et laboratoires marins (RESOMAR).
Collaborer dans des travaux de recherche nécessitant une expertise taxonomique ou de terrain.
Organiser et encadrer des formations permanentes en taxonomie et en typologie des habitats benthiques
Publications
RIBARDIÈRE Ambre, DAGUIN‐THIÉBAUT Claire, HOUBIN Céline, COUDRET Jérôme, BROUDIN Caroline, TIMSIT Olivier, & BROQUET Thomas Geographically distinct patterns of reproductive isolation and hybridization in two sympatric species of the Jaera albifrons complex (marine isopods). Ecology and Evolution, 2017.
GALLON Régis K., LAVESQUE Nicolas, GRALL Jacques, LABRUNE Céline, GREMARE Antoine, BACHELET Guy, BLANCHET Hugues, BOUCHET Vincent M.P., DAUVIN Jean Claude, DESROY Nicolas, GENTIL Franck, GUERIN Laurent, HOUBIN Céline, JOURDE Jérôme, LAURAND Sandrine, LE DUFF Michel, LE GARREC Vincent, MONTAUDOUIN de Xavier, OLIVIER Frédéric, ORVAIN Francis, SAURIAU Pierre Guy, THIEBAUT Eric, GAUTHIER Olivier, Regional and latitudinal patterns of soft-bottom macrobenthic invertebrates along French coasts: Results from the RESOMAR database. Journal of Sea Research. 2017
GAUDIN François, DESROY Nicolas, DUBOIS Stanislas F., BROUDIN Caroline, FOURNIER Jérôme, GENTIL Franck, GRALL Jacques, HOUBIN Céline, LE MAO Patrick, THIÉBAUT Éric. Marine sublittoral benthos fails to track temperature in response to climate change in a biogeographical transition zone. ICES Journal of Marine Science, 2018,
RIBARDIÈRE Ambre, CENTANNI Julia, DANO Arnaud, COUDRET Jérôme , DAGUIN‐THIÉBAUT Claire , HOUBIN Céline, KERGONDUFF Elise, JAMBUT Ségolène, CORDAUX Richard, BROQUET Thomas. Female-biased sex ratios unrelated to Wolbachia infection in European species of the Jaera albifrons complex (marine isopods). Journal of Experimental Marine Biology and Ecology, 2018.
BOYÉ Aurélien, THIÉBAUT Éric, GRALL Jacques, LEGENDRE Pierre, BROUDIN Caroline, HOUBIN Céline, LE GARREC Vincent, MAGUER Marion, DROUAL Gabin, GAUTHIER Olivier. Trait-based approach to monitoring marine benthic data along 500 km of coastline. Diversity and Distributions, 2019.
RIBARDIERE Ambre, PABION Elsa Pabion, COUDRET Jérôme, DAGUIN-THIEBAUT Claire, HOUBIN Céline, LOISEL Stéphane, HENRY Sébastien, BROQUET Thomas. Sexual isolation with and without ecological isolation in marine isopods J. albifrons and J. praehirsuta. Journal of Evolutionary Biology, 2019.
Posters
BACOUILLARD Lise, BAUX Noëmie, DAUVIN Jean Claude, DESROY Nicolas, GEIGER Katja, GENTIL Franck, HOUBIN Céline, THIEBAUT Eric. Long-term changes in the structure of the fine sand macrobenthic community of the Bay of Seine: a comparison between species and functional diversity. COAST Bordeaux « Impact du changement global sur les écosystèmes marins côtiers et littoraux » 7-10 Novembre 2017 (co-auteur)
THIEBAUT Eric, GAUDIN François, RIERA Pascal, BROUDIN Caroline, DAUVIN Jean Claude, GENTIL Franck, HOUBIN Céline, LEROUX Cédric, SOMERFIELD Paul (2014). Long-term changes of the fine sand benthic community from the bay of Morlaix (1977-2012) : consequences on the benthic food web. Marinexus final meeting. Plymouth. 9-10 April 2014 (coauteur).